How to Make Popcorn Without Oil (+ Healthy Popcorn Toppings, Popcorn Recipes)
Making popcorn without oil is easy! I get a lot of questions about popcorn- it seems to be a really popular snack, but most people don't know how to make it healthy. Most popcorn is covered in oil, butter, or sugar for kettle corn. Popcorn can be a healthy, low-fat, snack that fits into our meal plans if you omit the oil and sugar and get creative in the kitchen with your own spices!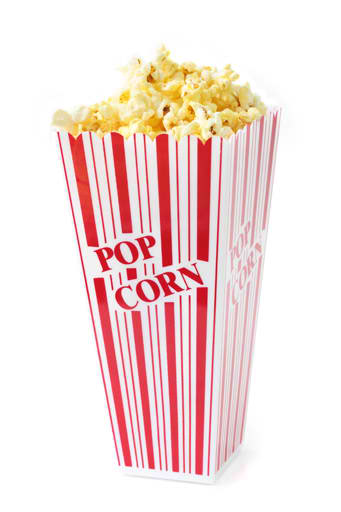 To make your own popcorn at home you need:
3 tbsp popcorn kernels (makes about 5 cups)
paper bag
Add popcorn kernels to a paper bag.
Close bag. We found that we needed to staple the bag closed or we sometimes had a popcorn over flow, but you can also just fold the bag over and close it.
Microwave the popcorn as usual for approximately two minutes. If you know your microwave runs a little stronger, I would decrease the time by :15 second increments.
Open the bag carefully, there will be some steam coming from the bag!
Now here's the fun part...TOPPINGS! Try these or come up with your own:
Nutritional Yeast
Salt & Vinegar
Italian Seasoning
Cayenne, Salt, and a Squeeze of Lime Juice
Old Bay
Cinnamon or Pumpkin Pie Spice
Paprika and Parsley (trust me!)
Dill & Ground Black Pepper